IP Interception
The interception of internet traffic is nowadays an essential part of tracing and monitoring data. This data is stored in data taps. In most cases, however, hardly any useful information is extracted from these taps. 
The cause of this is that few people are trained to analyse data taps and a lot of information is encrypted. This makes analysis of the data more complicated and this often translates into rudimentary analysis. During the IP Interception training, participants learn to analyse data taps with tools (software) like Wireshark.
For whom is this training intended?
This three-day training is suitable for participants that are involved in monitoring and analysing data taps.
What will you learn during the training?
At the end of this training, participants know all the ins and outs regarding IP interception. They know which network devices can contain useful traces for their investigation and is familiar with ports and protocols. Additionally, the participants will have learned how to investigate IP tap data using WireShark. 
Cybercrime Badge
When you have completed an Cybercrime training at DataExpert, you will receive besides a diploma or certificate also a digital badge. This badge is easy to integrate on social media platforms like LinkedIn and is linked to your profile through the present metadata.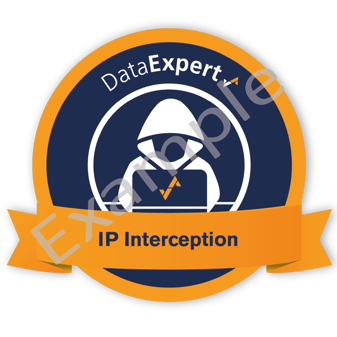 The training course can be given in English; in both classroom and online form. Furthermore, the training courses are modular, making it possible to compose a customized training with matching casuistry.