Social Network Harvester
Want to quickly and easily find search results in open sources? Then Social Network Harvester (SNH) from the German company Freezingdata is the solution. Social Network Harvester was developed by Cyber and OSINT experts and aims to make social media searches as easy and accurate as possible. SNH automatically searches, evaluates and collects data from these open sources.
The SNH investigation solution is well suited for investigative agencies, Defence, commercial organisations and financial institutions. The data, results based on the searches, can be used for a wide range of investigative purposes such as financial analysis, KYC or CDD. By collecting friendships, posts, images, videos, comments and likes and then evaluating, analysing and visualising them, previously invisible relationships, key players, groups and networks can be mapped. SNH does all the preliminary work and recognises and marks distinctive groups.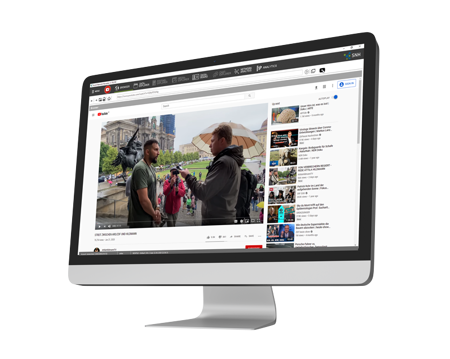 With the integrated visualisation functionality of SNH, you can then preview the data. Is the data relevant and do you want to explore it more deeply and merge it with other investigation data? Then you can export it to local storage or import them directly into the IBM i2 Analyst's Notebook and the IBM i2 iBase analysis environments.
Would you like to receive more information about Social Network Harvester or see a live demo? Then please contact us.